> Jewelry > Pendants > LTQP3 Details (2 photos)
Lithium Quartz Pendant in Sterling Silver

Code:
LTQP3
Length:
59 mm with bail (2.3 in)
Width:
16 mm (.6 in)
Depth:
10 mm (.4 in)
Price:

$46.95 CAD

Unpolished lithium quartz stone in sterling silver
The light pinkish-purple colouring throughout is due to lithium in the quartz. The crystal has six sides and a three faceted termination. Two sides have a distinct grooved indent where another point once laid adjacent.
Unique product
You will receive the exact item shown in the photograph.
Dimensions are measured at the widest points. Dimensions and weight are approximate.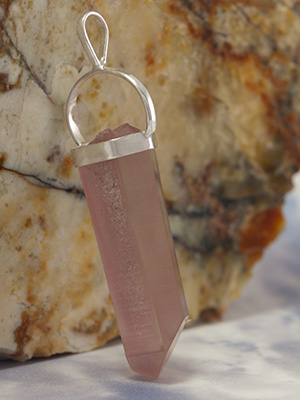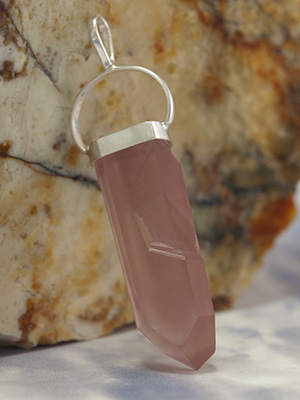 Groove indent