Smoky quartz is one of the most important crystals there is given its power for grounding and clearing. Not only does it cleanse and clears one's aura and energetic systems, it also transmutes and grounds negative energies within oneself and one's environment (such as radiation).
Keywords associated with smoky quartz are: grounding, transmutation of negative energies, practicality, organization, and manifestation of one's hopes and dreams.
We carry a vast selection of both polished and natural smoky quartz. We have polished points, hearts, spheres, pyramids, eggs, and wands as well as natural points, lazer points, wands, and clusters.
For any of the products shown below click on the thumbnail photo to see product information and price. Unless specifically stated props shown in photos are not included or available for sale.
In the Quartz - Smoky section we have a much greater variety of products than what's shown. Contact us for more information or if you're looking for specific items.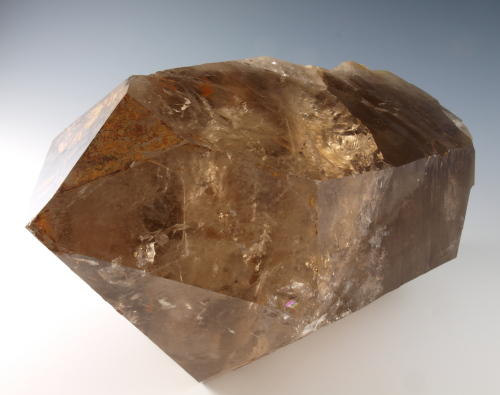 Rutilated Smoky Quartz & Citrine Point