> Jewelry > Pendants > AMLLP Details (2 photos)
Amber Pendant in Sterling Silver

Code:
AMLLP
Source:
India
Length:
35 mm without bail (1.4 in)
Width:
23 mm (.9 in)
Depth:
11 mm (.4 in)
Price:

$35.95 CAD

Cabochon, freeform butter and cognac amber in sterling silver
Creamy-yellow butter amber is suspended in transparent cognac amber. The backside of pendant has been left with its natural coating.
Unique product
You will receive the exact item shown in the photograph.
Dimensions are measured at the widest points. Dimensions and weight are approximate.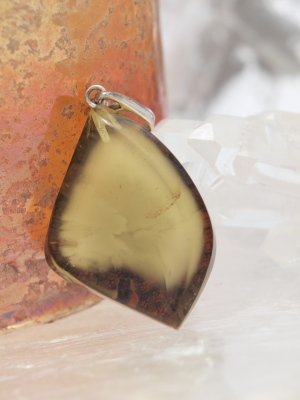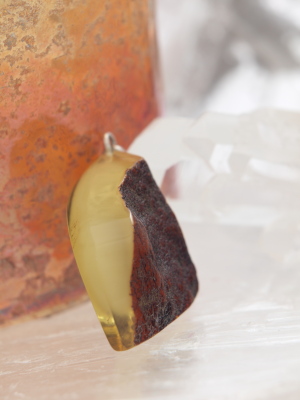 Natural coating on backside