Though named after the Labrador peninsula where it was first "discovered", most labradorite now comes from other continents. Treasured in its polished form for its rich and vivid "labradorescence" evidenced by blue, green, gold, violet, orange, and red flashes of colour.
Some keywords long associated with labradorite are: clairvoyance, telepathy, intuition, prophecy, self-discovery, protection, and awareness of multiple layers of reality. Emotionally and physically it can help uncover unconscious and subconscious emotional belief patterns which underline physical and emotional imbalances and disease.
Besides our extensive selection of labradorite jewelry, we also carry a wide selection of polished labradorite such as hearts, spheres, palm stones, bookends, eggs, wands, and tumbled pieces.
For any of the products shown below click on the thumbnail photo to see product information and price. Unless specifically stated props shown in photos are not included or available for sale.
In the Labradorite section we have a much greater variety of products than what's shown. Contact us for more information or if you're looking for specific items.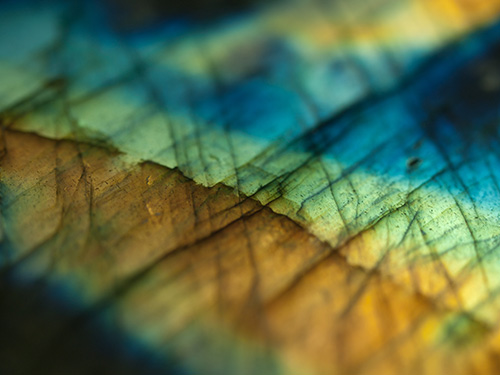 Gold, Yellow, Green, and Blue Labradorescence